---
We are proud to introduce you to edX Online Courses from Harvard, M.I.T, and other notable universities.

---
The Cisco Press video library is an indispensable tool for keeping up with the latest Cisco technologies. They have published hundreds of up-to-date videos on wide variety of key topics for Professionals and IT Certification candidates. The Video Mentor series is now part of the acclaimed LiveLessons series; otherwise, they haven't changed a thing. Whether you are a beginner, intermediate, or expert, you'll find the certification video training you need to accelerate your learning. So, what do you want to learn today?

Advance Your Skills
Get started with fundamentals, become an expert, or get certified.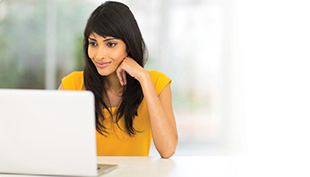 Train Anywhere
Train anywhere, at your own pace, on any device.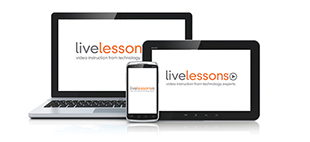 Learn
Learn from trusted author trainers published by Cisco Press.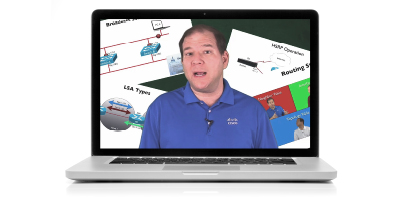 ---
FutureLearn offers an array of online study options – from short courses to postgraduate degrees – which enable people to develop their professional skills or enrich their lives. Every course is created by a leading university or specialist organization. FutureLearn offers courses in in the categories of Business & Management, Creative Arts & Media, Health & Psychology, History, Law, Languages & Culture, Literature, Nature & The Environment, politics & The Modern World, Science & Engineering, Study Skills, Teaching, Technology & Coding, as well as Career Advice. Here are links to just two of their offerings. When you visit the site by clicking on either of these banners you will be able to see their full course offerings.

---
ed2go provides online continuing education courses that are affordable and easy-to-use through a network of more than 3,000 colleges and universities. For 20 years, ed2go has brought convenience and quality content to over 2 million students globally. This is a tiny sample of the courses they offer. When you visit the site by clicking on any of these banners you will be able to see their full course offerings.
You will find courses in Arts & Design, Business, Online High School, Computer Applications, Computer Programming, Construction & Trades, Health & Fitness, Hospitality, Information Technology, Languages, Legal, Math & Sciences, Teacher Professional Development, Test Prep, and Writing.
---
Lorman offers training at your own pace.
You get professional continuing education on compliance, regulatory and business topics.
Their All-Access Pass includes:
Unlimited Access – Learn what you want, when you want from their entire course library.
12,900 Courses & Resources -Find what you need in their ever-changing library of live and on-demand webinars, videos, manuals, MP3s, and much more.
Get Certified – Keep up-to-date with professional certification from one of many agencies including CLE, CPE, HR Certification Institute, ENG, and many more.
On-the-Go Learning – Learn at your own pace from your computer, tablet, or mobile device.
Click on the image below to start your educational journey.
Save
Save
Save
Save